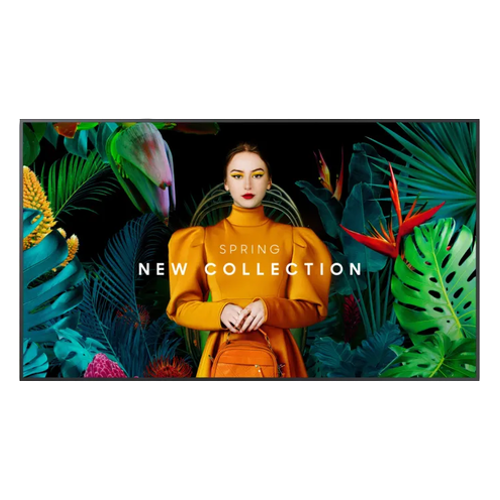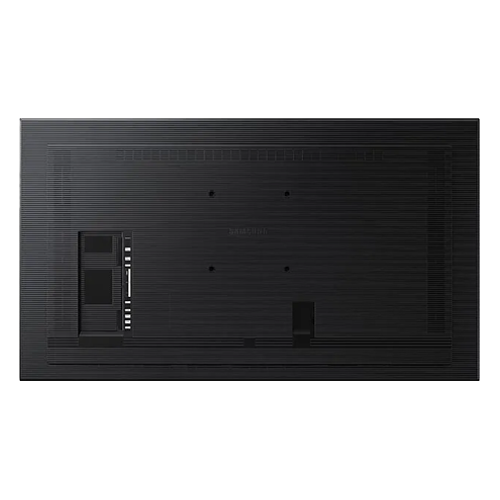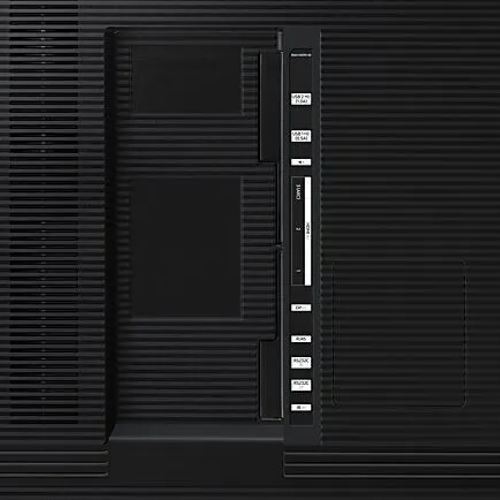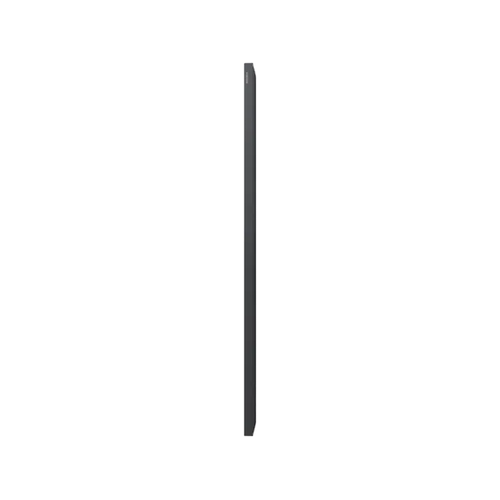 Samsung QM75C 75" UHD Signage Display
---
Das Samsung QM75C 75" UHD Signage Display kombiniert erweiterte professionelle Funktionen, eine optimierte Einrichtung und Wartung sowie ein beeindruckendes Design, sodass sie jede Geschäftsumgebung aufwerten kann. 
We want to make your shopping process as easy as possible and offer you numerous payment options to pay for your order at Streamoptics.

Prepayment
PayPal
Credit card
Invoice
All our orders (Germany, Europe) are processed with the shipping service providers DHL Paket or DPD. Orders outside of Europe are carried out exclusively with DHL International.

We would like to point out that deliveries to non-EU countries may incur additional duties, taxes and fees.
We know it's not always easy to build a flawless setting. Our trained Streamoptics Task team will support you with assembly and installation on site and is also available to advise you.

Our service team is available Monday to Friday: 8am-8:30pm.

Call us on: +44 56 0370 9085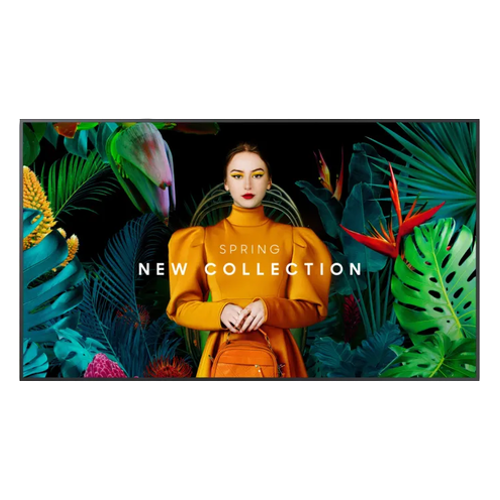 Beschreibung
HeadingSamsung QM75C 75" UHD Signage Display
Die QHC-Serie kombiniert erweiterte professionelle Funktionen, eine optimierte Einrichtung und Wartung sowie ein beeindruckendes Design, sodass sie jede Geschäftsumgebung aufwerten kann. Mit innovativen und effizienten Funktionen unterstützt die QHC-Serie eine effektivere Zusammenarbeit und Präsentationen umfangreicher Inhalte in neuen Formaten, damit Ihr Business neue Ziele erreichen kann.

Highlights:

- Auflösung: 3.840 x 2.160 Pixel
- UHD Signage Display
- Eingebaute Lautsprecher (10 W, 2-Kanal)
- Staubschutz IP5x
- Temperatursensor
- WLAN (802.11ac) & BT 5.0

Technische Daten:

Name: Samsung QM75B 75" Signage Display
GTIN/EAN: 8806094197648
Herstellerartikelnummer: LH75QMBEBGCXEN
Modellname: QM75B
Marke: Samsung
Produkttyp: Display
Produktserie: Samsung QM-Serie
Technologie: LCD
Panel Technologie: IPS
Hintergrundbeleuchtung: Edge-LED
Auflösung: 3840 x 2160 4K UHD
Diagonale: 75"
Format: 16:9
Blickwinkel horizontal: 178°
Blickwinkel vertikal: 178°
Kontrast: 1.200 :1
Bildschirm-Oberfläche: Matt
max. Helligkeit: 500 cd/m²
Laufzeitfreigabe: 24/7
Reaktionszeit: 8ms
Bildwiederholfrequenz: 75Hz
Haze Level: 25%
Wandhalterung VESA-Norm: 400 x 400
Rahmenbreite: 11,5 mm
Eingänge: 1x 3,5mm Klinke , 1x RS232 , 2x HDMI , 2x USB-C
Wireless-Technologie: Bluetooth , WLAN
Produktbreite: 168,11 cm
Produkthöhe: 96,01 cm
Produkttiefe: 4,97 cm
Produkt Gewicht: 38,3 kg
Standardfarbe: Schwarz
EEK Spektrum: A bis G

Lieferumfang:
Batterien , Fernbedienung , Netzkabel
Zustand Neuware
Garantielaufzeit 36 Monate
Garantietyp Vor-Ort-Service
Service- und Supportinformationen