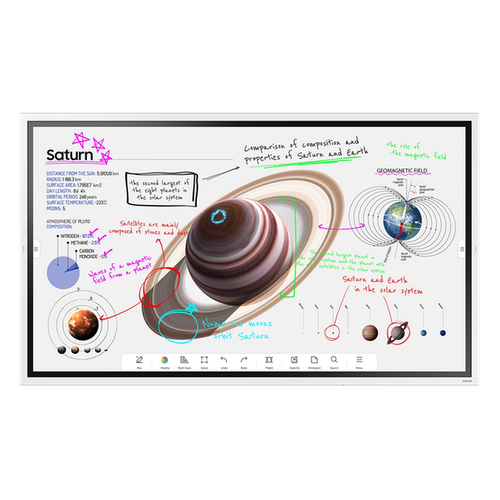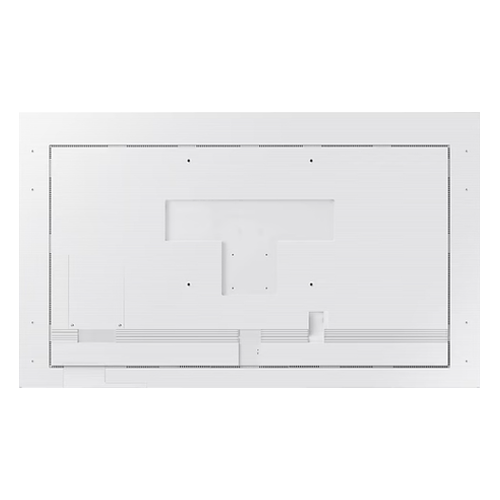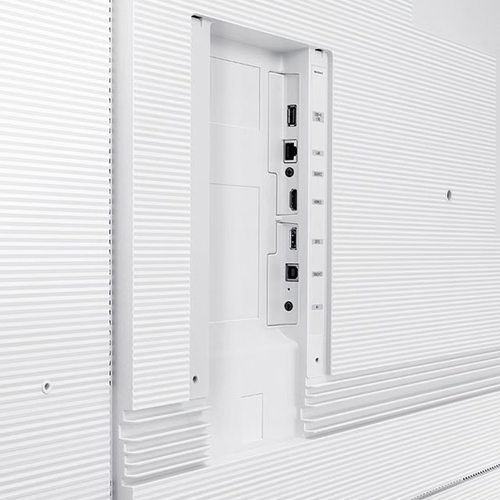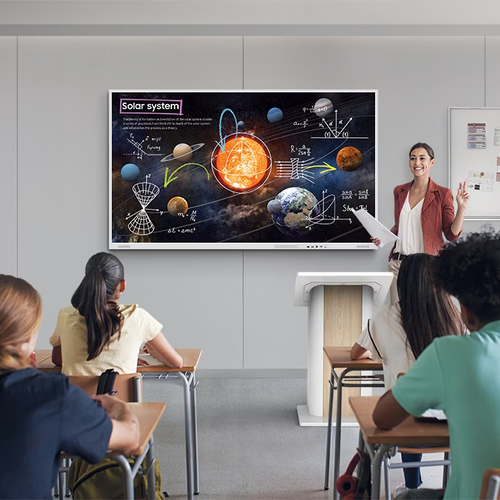 Samsung Flip Pro WM65B 65" 4K UHD LCD-Display
---
Das Samsung Flip Pro WM65B 65" 4K UHD LCD-Display mit Hintergrundbeleuchtung bietet eine hervorragende Lösung für Lehrkräfte, die nach kreativen Ansätzen für das digitale Bildungsumfeld suchen.
We want to make your shopping process as easy as possible and offer you numerous payment options to pay for your order at Streamoptics.

Prepayment
PayPal
Credit card
Invoice
All our orders (Germany, Europe) are processed with the shipping service providers DHL Paket or DPD. Orders outside of Europe are carried out exclusively with DHL International.

We would like to point out that deliveries to non-EU countries may incur additional duties, taxes and fees.
We know it's not always easy to build a flawless setting. Our trained Streamoptics Task team will support you with assembly and installation on site and is also available to advise you.

Our service team is available Monday to Friday: 8am-8:30pm.

Call us on: +44 56 0370 9085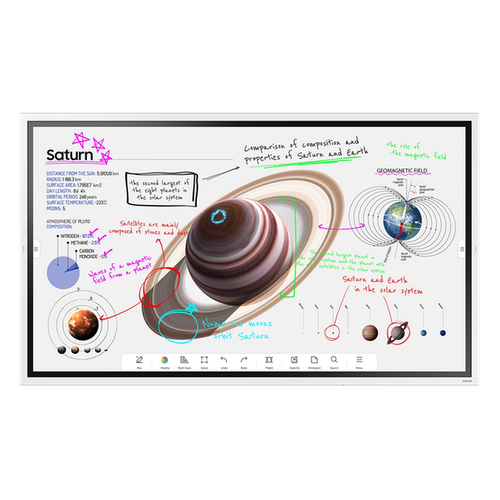 Beschreibung
HeadingSamsung Flip Pro WM65B 65" 4K UHD LCD-Display
Das Samsung Flip Pro WM65B 65" 4K UHD LCD-Display bietet eine hervorragende Lösung für Lehrkräfte, die nach kreativen Ansätzen für das digitale Bildungsumfeld suchen. Mithilfe des Flip Pro können Pädagogen eine dynamische und interaktive Lehrplattform gestalten, die Schülern die aktive Teilnahme am Lernprozess ermöglicht.

Die flexible Kompatibilität des Flip Pro ermöglicht den Einsatz auf einer Vielzahl von Endgeräten, darunter Laptops, Tablets und Smartphones, um den Unterricht den individuellen Bedürfnissen und Vorlieben der Schüler anzupassen. Die benutzerfreundlichen Funktionen des Flip Pro vereinfachen die Unterrichtsplanung und -organisation erheblich. Lehrer können digitale Whiteboards erstellen, um ihre Ideen und Gedanken visuell darzustellen, Notizen zu machen und Inhalte hervorzuheben. Somit bietet das Flip Pro alle erforderlichen Werkzeuge für Lehrer, um einen effektiven und interaktiven Unterricht zu gestalten.

Highlights:

- Ultraschnelle Touchreaktionsgeschwindigkeit von nur 6,7 ms
- Multi-Touch für bis zu 20 Personen ermöglicht verbesserte Interaktivität
- Sehr geringe Touch-Latenz von nur 26 ms für flüssiges, natürliches Schreibgefühl
- Verbesserte Konnektivität mittels optionalem Tray
Intelligentes, drahtloses Teilen von bis zu 6 Geräten mit SmartView+
- Vielfältige Eingabemöglichkeiten mit passivem Stift
abellose Anzeige von Bild- und Videoinhalten von Smartphones, Tablets und PCs dank Screen-Mirroring-Funktion, SmartView+ und Apple Airplay

Technische Daten:

Name: Samsung Flip Pro 65" WM65B Digitales Flipchart
GTIN/EAN: 8806094472493
Herstellerartikelnummer: LH65WMBWBGCXEN
Marke: Samsung
Produkttyp: Touch Display
Produktserie: Samsung WM-Serie
Technologie: LED
Panel Technologie: VA
Hintergrundbeleuchtung: Edge-LED
Auflösung: 3840 x 2160 4K UHD
Diagonale: 65"
Diagonale: 165,1 cm
Format: 16:9
Blickwinkel horizontal: 178°
Blickwinkel vertikal: 178°
Kontrast: 4.000 :1
Bildschirm-Oberfläche: Matt
Anzahl Kanäle: 2.0
Helligkeit: 350 cd/m²
Reaktionszeit: 8ms
Bildwiederholfrequenz: 75Hz
Wandhalterung VESA-Norm 400 x 400
Betriebssystem: Tizen
Interner Speicher: 32 GB
Eingänge: 1x Displayport , 1x Ethernet , 1x HDMI , 1x USB-A , 2x USB-B
Wireless-Technologie: AirPlay , Bluetooth , Miracast , WLAN
Produkt Gewicht: 39,7 kg
Standardfarbe: Weiß
EEK Spektrum: A bis G
Lieferumfang: 2x Stift , Kurzanleitung , Montagematerial , Netzkabel , USB-A auf USB-B Kabel