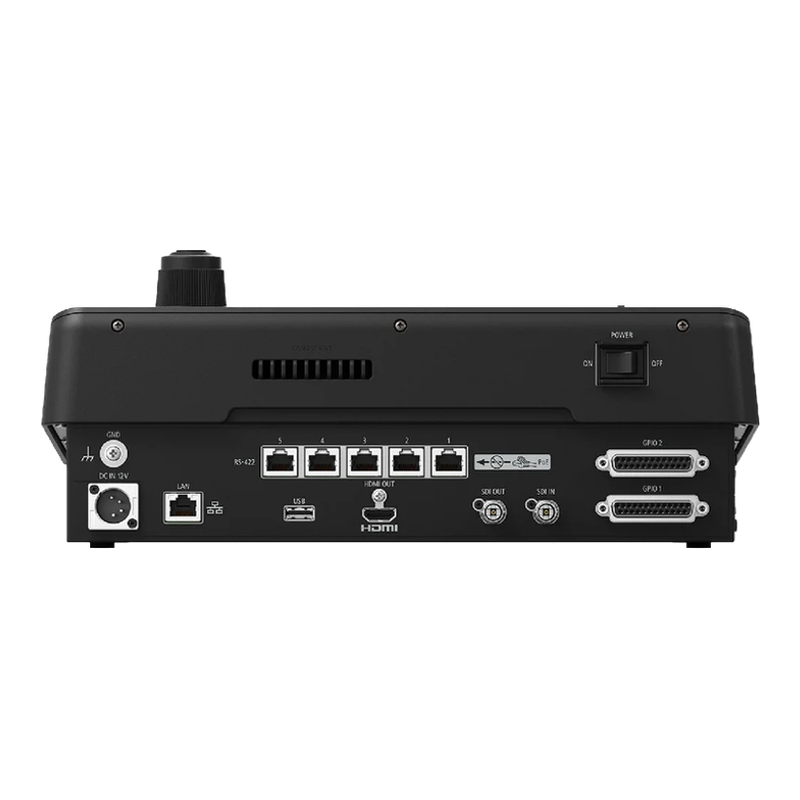 Canon RC-IP1000 PTZ Controller
---
Das Canon RC-IP1000 stellt einen professionellen PTZ-Controller dar, der die Überwachung und Steuerung von bis zu 200 Kameras über IP sowie von 5 Kameras über eine serielle Verbindung ermöglicht. Die Einrichtung und Registrierung der Kameras erfolgt mühelos ohne die Notwendigkeit eines PCs. Das Bedienpanel ist mit SDI- und HDMI-Anschlüssen ausgestattet und bietet konfigurierbare Tasten, Drehregler und einen ergonomischen Joystick, um eine präzise manuelle Steuerung zu gewährleisten. Darüber hinaus verfügt das Gerät über einen 7-Zoll-Multifunktions-Touchscreen, der Funktionen wie den Touch-Fokus und die Anzeige von Videos über SDI und IP ermöglicht.
We want to make your shopping process as easy as possible and offer you numerous payment options to pay for your order at Streamoptics.

Prepayment
PayPal
Credit card
Invoice
All our orders (Germany, Europe) are processed with the shipping service providers DHL Paket or DPD. Orders outside of Europe are carried out exclusively with DHL International.

We would like to point out that deliveries to non-EU countries may incur additional duties, taxes and fees.
We know it's not always easy to build a flawless setting. Our trained Streamoptics Task team will support you with assembly and installation on site and is also available to advise you.

Our service team is available Monday to Friday: 8am-8:30pm.

Call us on: +44 56 0370 9085
Beschreibung
HeadingCanon RC-IP1000 PTZ Controller